Home
---
---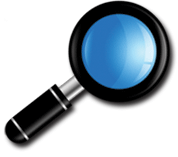 OUR NC LICENSED HOME INSPECTORS ARE AVAILABLE NOW.
TO SCHEDULE A HOME INSPECTION PLEASE FILL OUT THE REQUEST FOR SERVICES FORM, EMAIL US OR GIVE US A CALL.



---
---
Buying a home here in WNC? Concerned about hidden or overlooked defects that will cost you money later? Not sure if the home has underlying environmental issues that might expose you and your family to adverse health conditions? As part of your due diligence make sure you have that home thoroughly inspected by the most trusted name in WNC Home Inspections, Mountain Environmentals, LLC.
Considering listing or already listed your home for sale here in WNC? Be aware that your Buyer is likely as part of their due diligence, going to have your home inspected. Any defects found as a result may become an issue regarding final negotiations and in many instances, depending on the severity of the defect, real or perceived by that Buyer, may kill the deal altogether. For that reason we at Mountain Environmentals say "know before you show". When we inspect homes for you, the Seller, we engage in the same fiduciary relationship with you as we would with any Buyer. The bottom line is that you will become aware of those issues that any prudent inspector on the Buyer's behalf may reveal, allowing you to remedy them before they become issues that warrant further negotiation, points of contention, hesitation, or concern by the Buyer, or again, become deal killers altogether. For these reasons we strongly suggest that you as the Seller hire us to perform a home inspection on your home prior to, or in conjunction with listing it for sale.
---
As Licensed Home Inspectors, our Inspections are performed in accordance with the current Standards of Practice (SOP) and Code of Ethics of the North Carolina Home Inspector Licensure Board (NCHILB). The written report and summary provided in conjunction with an Inspection is pursuant to NC General Statutes 143-151.58. The SOP and General Statutes defined under the Home Inspector Licensure Act are available for review from the NCHILB, online at http://www.ncdoi.com/OSFM/Engineering_and_Codes/HILB.aspx